Interview with Alumni

From Graduates
Many students graduate from Joto Japanese School go on to universities or vocational schools for further knowledge. Messages from graduates who took their first steps toward their dreams.
---
Class of 2016
BUI THI PHUONG THAO (ブイ ティ フオン タオ)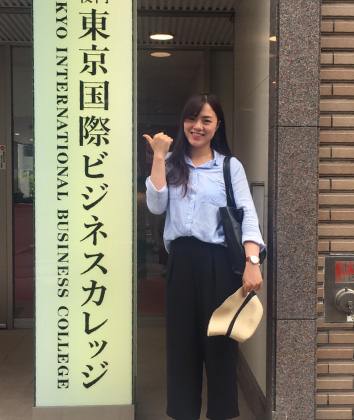 I am Tao. I came from Vietnam. Currently I attend Tokyo International Business College. Before going to a vocational school, I studied at Joto Japanese School and it was the first time for me to communicate with Japanese people. At first, I didn't know anything and it must have been difficult for my teachers also. I couldn't understand what they were saying and couldn't speak Japanese at all. But my teachers taught me enthusiastically and I ended up passing the N3. I was also able to get good scores on regular school exams. I was able to learn N2 and N1 before graduation. I am currently studying at the International Trade Course and Management Department of Tokyo International Business College. In the future I will work for a trading company and would like to obtain a position which involves dealing with Vietnam and Japan. This vocational school is a very good school, the teachers are tough, but enthusiastic. I do not want to betray the teachers' expectations, so I will continue to do my best in the future.
2017 Graduate
ALAM SHAHINUR (アラム シャヒヌル)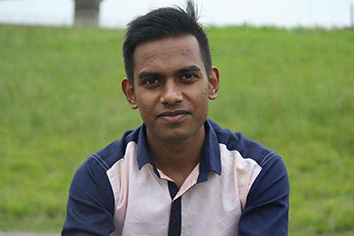 I think it is most important to to get the knowledge of the language when you live in abroad. So I think learning at Japanese language school was one of the best decision in my life. My life has changed a lot because of studying at Joto Japanese Language School. Thanks to the teachers, I was able to experience Japanese life, its culture, minds, and various experiences. And now, I'm going to a vocational school in Yokohama, taking advantage of what I studied at Joto Japanese Language School. If you come to Japan, try to devote yourself studying Japanese. Wish you good luck.
2017 Graduate
JIN DONG (金 冬)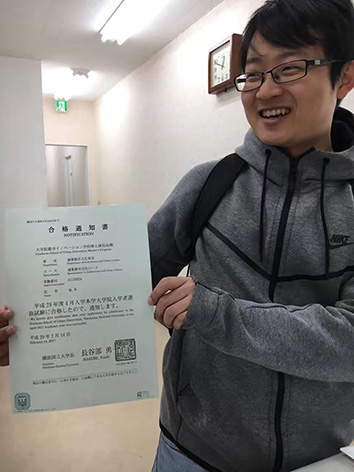 I spent about a year and a half at Joto Japanese School. Looking back, i have such a wonderful memories, though i have a few things that I regret, like things that I should have done. Currently, I attend graduate school. The time at Joto Japanese School was not only to learn Japanese, but was a time that allowed me to build relationships, learn cultural manners of Japan, and was a foundation for information I needed to function in Japanese society. All the teachers were great. They were so nice that I thought I would never meet such nice teachers out in the world again. I am so glad that I came to this school.
2017 Graduate
姚禹涵(YAO YUHAN)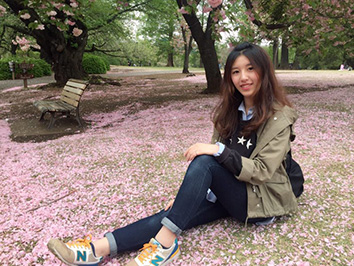 My name is Yao Yu and I came from China. I majored in Japanese at a Chinese university. After graduating from college, I came to Japan to improve my Japanese language skills. Currently, I am in the first year at the Tokyo Foreign Language College, Interpretation and Translation Department. I feel nostalgic when thinking about the days I was attending Joto Japanese School. Strict rules were in place at school, such as collecting all student mobile phones so students could focus in the classroom. I definitely gained Japanese language skills through daily dictation and monthly tests, and extracurricular activities were also fulfilling. The teachers not only teach Japanese but they always kindly support me with my concerns. My memories at Joto Japanese School will remain in my heart as an important page in my life!