School Features

We try to students to grow into international citizens who can adapt into global society.
Joto Japanese School is one of the largest scale in Tokyo, a language school established by Joto Kogyo Co., Ltd. which belongs to the YSJNM Group company. It is located near Kameari, Katsushika-ku, Tokyo, and is designated as an excellent accredited school by the Japan Educational Promotion Association and the Tokyo Immigration Bureau.
The school curriculum is proper, active, and progressive. It holds an educational philosophy to fill the need of different backgrounds and mutual understanding. Its goal is to understand not only Japanese language but its culture. We guide to pass N1 or N2 on the Japanese Language Proficiency Test , and go on further education such as top university or vocational school after graduation.
---
Detailed and attentive classes with a small number of students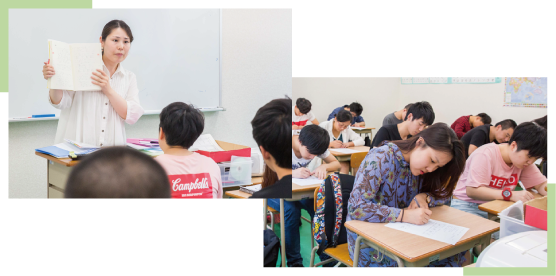 At Joto Japanese School, we have small size classes and have periodic tests in order to provide instruction according to the student's ability and allow them to step-up accordingly.
Experienced teachers recognize the level of understanding and proficiency of each individual and meet each individual's specific needs.The distance between students and teachers is so close. If there are things that students do not understand regarding their classes or their life in Japan, they are always welcome to ask their teachers for guidance.
Classes are divided into Kanji and non-Kanji areas so that each student can study at their pace.
Student dormitories where students can stay with a peace of mind
Male and female dorms are just a short walk from School and provide complete support so students can start studying smoothly.
Students living in dorms comes from various countries. So you can experience many things and be able to share good memories.
If there are things you don't know how to handle with, alumni and other students are there for you to help or give you advice.
Find the perfect part-time job.
Introducing some part-time jobs which are affiliated with the School.
Students are able to look for part-time jobs that suits them and there are also part-time job on the School bulletin board.
Joto Japanese Language School is one of the Joto Kogyo Co., Ltd. group. The YSJNM Group also cooperates with Yui Kougyo Co., Ltd., Shoei Shoji Limited Company, Nankai Sogyo Co., Ltd. and M. K. Co., Ltd. and it is possible to work part-time at one of these affiliated companies.
Meet students from many countries worldwide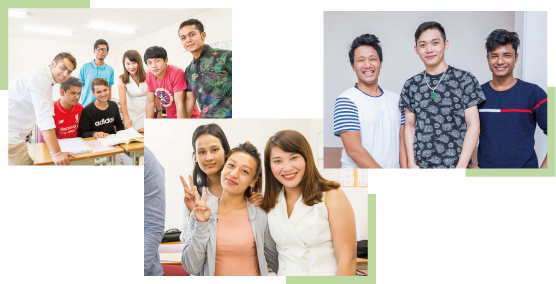 Our School is one of the leading Japanese language school in Tokyo.
Many students enroll every year, and students come from various countries from around the world including China, Korea, Mongolia, Vietnam, Sri Lanka, India, and Senegal, as well as others. By culturally interacting with people all over the world in school and dormitory life, students learn and acquire an international sensibility.