Various Procedures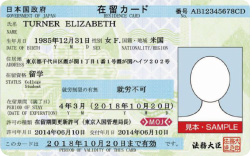 The residence card has important information such as name, date of birth, gender, nationality, residential district, status of residence, period of stay, and permission of employment. You must carry your residence card with you at all times.
You will be issued a residence card when you submit a certificate of eligibility, apply for a passport or visa. Be sure to notify your local city hall of your residence within 14 days of receiving the residence card.
National Health Insurance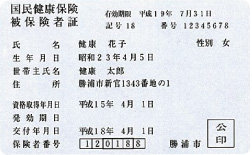 By joining the National Health Insurance program, insurance will be covered 70% of medical expenses.
As a rule, you must join the National Health Insurance program from the time you enter Japan.
Apply for National Health Insurance at the National Health Insurance Division of the city hall in your residential area. You will need your residence card and passport to do so.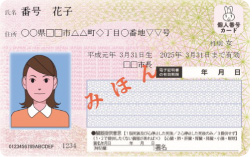 My Number (Social Security and tax number) is unique to each individual. If you register as a resident at the municipal office in your residential area, foreigners will also be issued a number.
Although the My Number card has 12-digits, it will be different from the 12-digits on your residence card.
You may be asked to show your My Number, Notification Card, or Personal Card at a municipal office or a part time job. Be sure to keep these numbers handy and safe.
Part-time Jobs (Permission to Engage in Activity Other Than That Permitted under the Status of Residence Previously Granted)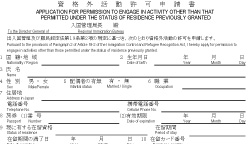 For the purposes of supplementing income for tuition and other expenses while studying abroad, it is possible to work part-time, within 28 hours a week, but you will need to apply for and obtain permission of activity other than the original status qualification at the Immigration Bureau.
Fill in the required information regarding the place of employment and details of employment on the specified form.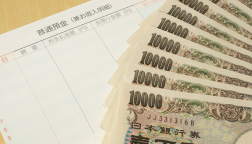 You can pay monthly utility bills such as water, electricity, and telephone charges, etc., automatically with your bank account. It is also convenient for the reimbursement of medical expenses and taxes, transfer of scholarship and wage deposits from part-time jobs.
Please do not forget to take your residence card with you when you open a bank account.
Purchasing a mobile phone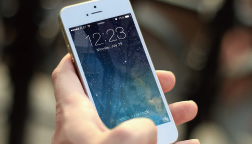 Functions of mobile phones as well as services and price of service plans will vary depending on the mobile phone company.
A regular mobile phone contract in Japan lasts for 2 years and there is a cancellation fee for cancelling in the middle of a contract. If the cancellation is not requested within the 2-year contract, the contract terms will automatically be renewed.
Or you can get a prepaid mobile phone.
Currently, two phone companies carry prepaid mobile phones, SoftBank and au.